Researchers have found hardened arteries after scanning mummified bodies, some of which were more than 3,000 years old. A more modern diet and lifestyle were once thought to be the causes of heart disease, but a new study recently published in the journal The Lancet may prove otherwise.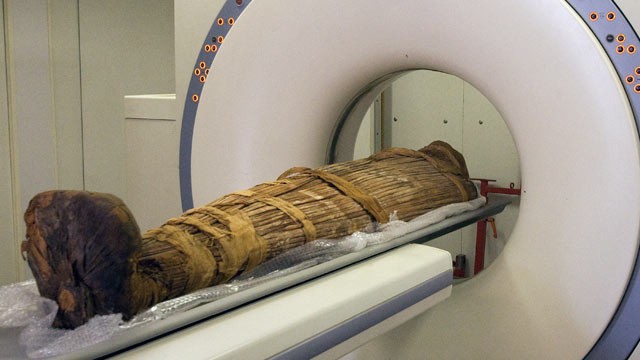 The mummy Hatiay is scanned in Cairo, Egypt, where it was found to have evidence of extensive vascular disease by CT scanning.
NPR's Audie Cornish talks to cardiologist Randall Thompson, one of the study's authors, about the findings (here)
Original paper citation is below, as well as a related article.
Thompson, R.C., Allam, A. H., Lombardi, G. P., Wann, L. S., Sutherland, M. L., Sutherland,J. D., ... & Thomas, G. S. (2013). Atherosclerosis across 4000 years of human history: the Horus study of four ancient populations. The Lancet. Volume 381, Issue 9873, Pages 1211 - 1222