Just in time for finals, here are some really cool examples of the interface between cloud computing and biological research (they're addictive!)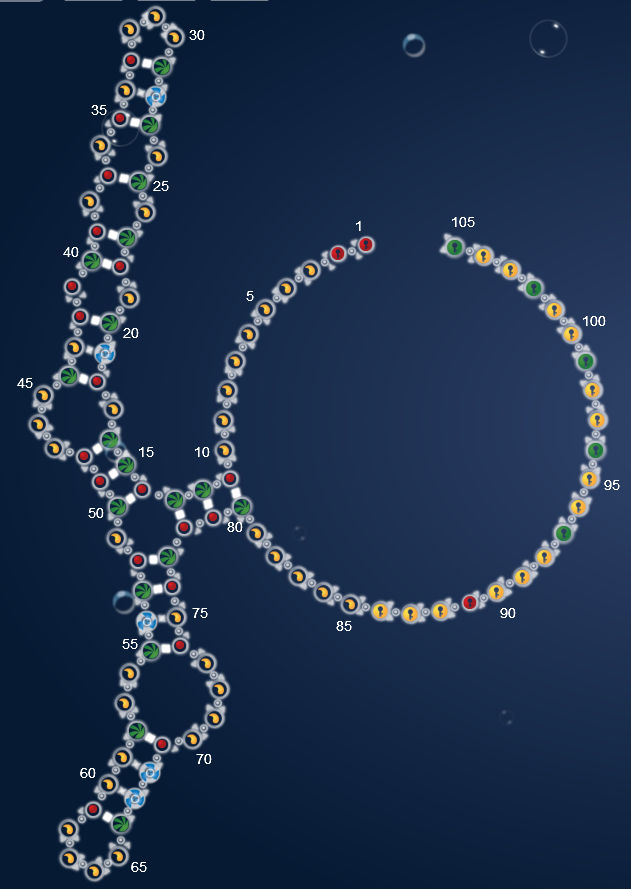 Zooniverse is a grouping of projects that require massive data analysis. From space rocks to the seafloor, you can record data in pieces of images by marking features and locations. There are several projects analyzing space data, such as measuring explosions on the sun, one looking at most of the Western North Atlantic coastal seafloor, and another measuring recorded bat and whale calls. Check out the different projects: they're hosted by a wide range of universities but they all have taken an innovative approach to data analysis (instead of having undergrads do it!).
There's also eteRNA, a project designed by researchers looking to create a "large-scale library of synthetic RNA designs." EteRNA takes the form of a puzzle game, but uses real experimental results to give the player feedback on the functionality of their puzzle. According to the site, many of the "puzzle" processes for determining RNA structures could be done with a computer, but cloud sourcing is faster and more efficient. The eventual goal of eteRNA is to use large groups of people to independently design, test, and make (digitally) their own projects. The site envisions nanotechnology projects such as "the first RNA random-access memory" for computing and nanomotors and LED displays.